WorldFuture 2016 Preview, Part 1
July 6th, 2016
On Saturday, July 23rd, I'm going to lead a discussion in Washington, D.C., on the future of leadership, during the Unconference segment of WorldFuture 2016, which marks the 50th anniversary of the World Future Society.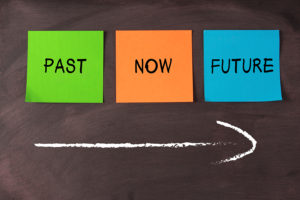 This is the first of my three planned blog posts providing previews to the three-day event. The keynotes all sound promising: Kimbal Musk (Chef,co-founder of The Kitchen), Bob Richards (co-founder and CEO of Moon Express), Sekou Andrews ("the world's leading Poetic Voice,") and Wayne Pacelle (CEO and President of the Humane Society of the United States). In addition, there are a number of other speakers, panelists and other events, including the Unconference on Saturday morning. I'll preview more information related to these components in my next two posts.
Besides being the 50th anniversary of WFS, this is a time of considerable change for the organization, which has completely new leadership, and has moved its HQ from Bethesda, Maryland to Chicago. The new Chair of the Board of Directors and Interim CEO, is 3D printing executive Julie Friedman Steele. The WFS website has lots of information about the transition and the organization itself, including an essay by its founder, Edward Cornish.
It also details the fate of its long-running magazine, The Futurist, which "will be transforming into a new kind of digital publication: an aggregator of curated and future-focused online content, combined with news and analysis from members who have blog articles and op-eds to contribute."
And there is something poignant about the timing of the recent death at 87 of one of the World Future Society's earliest and most prominent members, Alvin Toffler (Future Shock). Who are the next generation's successors to Toffler and other early members like Herman Kahn, Buckminster Fuller and Arthur C. Clarke? We just might find out at WorldFuture 2016.