Aileron and Create Your Future the Peter Drucker Way
October 25th, 2016
Earlier this month, the innovative nonprofit organization Aileron posted part one and part two of an interview with me about how the principles in my book Create Your Future the Peter Drucker Way can benefit business owners and executives, particularly those in small businesses.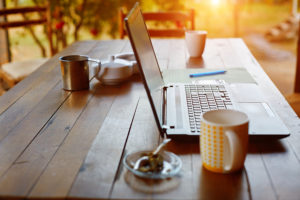 Aileron is a testament to the value of maintaining focus. Its niche is to provide coaching to owners of small businesses. As it points out on its website, "Small business is the engine that drives economic growth." Although it provides many online resources, Aileron has a striking, nature-based campus in Tipp City, Ohio; near Dayton, for onsite programs. It incorporates Drucker's principles into some, including the 1 day professional management workshop. The founder is Clay Mathile, former CEO and owner of The IAMS Company (dog and cat food), which he sold in 1999 to Procter & Gamble for $2.3 billion. Mathile is a fellow Berrett-Koehler author (Run Your Business, Don't Let It Run You).
The day-to-day aims and activities of Aileron speak to Peter Drucker's cherished notions of innovation and entrepreneurship. I'm honored that they chose to interview me about how a Drucker-inspired approach to the future can benefit this vital segment of business leaders.