5 Blank-Slate Beginnings for the Spring 2018 Semester
January 2nd, 2018
My teaching semester at the Catholic University Department of Library and Information Science ended last August and I'm not teaching this semester. But I'm revisiting the opportunity to tap into the blank-slate beginnings of the new Spring 2018 semester to revisit/update/revise self-management strategies for teachers and students that I wrote about in 2013 and previously.
These strategies are also applicable beyond the campus, even if you are not teaching or enrolled as a student: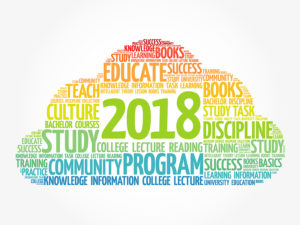 Photo credit: Bigstock
1. Learn about and practice WOOP. This is a simple way to think differently about goal-setting and positive thinking, developed by NYU Psychology professors (and married couple), Gabriele Oettingen and Peter Gollwitzer.
…
Read More