Writing: 9 Key Takeaways From the 2018 AWP Conference in Tampa
March 15th, 2018
It's taken me several days to collect, curate, and organize my thoughts about my experience at the AWP/Association of Writers & Writing Programs Conference & Bookfair, held last week at the Tampa Convention Center. I met interesting people, discovered writers I had known nothing about previously, and learned many new things about writing, editing and publishing.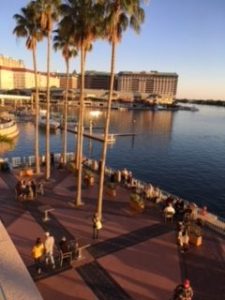 Here are 9 takeaways to get you interested in AWP as an organization, and in learning more about the writers, editors and organizations that made the conference a success:
1. The Bookfair is a world unto itself. There were around 400 booths or tables in the exhibit hall.
…
Read More