Listening. Speaking. Silence. The 2018 Berrett-Koehler Authors Retreat
December 12th, 2018
Berrett-Koehler Authors Retreats are always an oasis in time. This year's gathering, my seventh, was held October 18-21 at Pendle Hill, one of the major settings of Quaker life in the United States.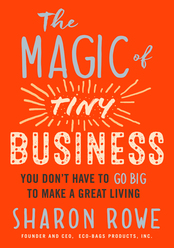 The retreats are traditionally held at retreat centers in lovely settings, some in relatively remote areas. Though Pendle Hill is located in suburban Philadelphia, the campus is so large and varied that you do not have a sense that you are in or near a big metropolitan area. BK author Ira Chaleff wrote most of The Courageous Follower, now in its third edition, at Pendle Hill 23 years ago. And although he was not at the retreat, Parker J. Palmer, whose recent BK book On the Brink of Everything: Grace, Gravity, and Getting Old has become a bestseller, was Dean of Studies at Pendle Hill from 1975-1985.
Variations of the "Soulful Connections" retreat theme played out throughout the four days. One of the joys of this event (which I have written about several times) is reconnecting with old friends and meeting new ones. Through both organized and spontaneous activities, we experienced a powerful phenomenon: if you can get to know and understand someone more than superficially, it's much easier to work productively with them, or to help each other. Learning more about the work of the authors was inspirational. Many have dedicated their professional lives to areas such as social justice, diversity, and to the often-vexing question of how people can work together effectively and productively so that organizations can carry out their missions.
The retreat provided a combination of learning, networking, contemplation, soul-searching, fellowship, and related values. The idea, as I see it, is to take inspiration and information in the moment, and figure out what you can apply to your life and work once the retreat is over. There was ample 'free time,' which for me often meant reading, walking the grounds, and discovering things like the Pendle Hill Library, which I had to myself for close to an hour after the main Friday sessions. Another nice touch was that before meals were served, the chef called us all together at the front of the dining room and described what would be served, followed by a moment of silence. I found these to be subtle, meaningful moments in the day.
Everyone's experience is unique. There were sometimes too many things to do at any one time. For instance, on Friday and Saturday, there were three concurrent breakout sessions in the mornings, plus a breakout on Friday afternoon, and concurrent Open Space sessions on Saturday afternoon and Sunday morning. Although that meant missing some sessions that I would have liked to have attended, I really enjoyed the ones I chose:
Publishing to Professionals, with Lesley Iura, who described the new BK professional publications program that she is now running.
Build Your Masterful Author Muscle, with Mark Hurwich, a consultant who led us in exercises that combined physical and mental aspects of what it feels like to be at the top of your game in the actual process of writing, and how you can remember it when you need inspiration.
The Five In-born Human Hungers, with Alphonsus Obayuwana, an obstetrics and gynecology physician at Mercy Health in Toledo, Ohio. This was a fascinating exploration of the drives (such as for hope, meaning, and connection), that people possess from birth to death.
Open Space session led by Sharon Rowe, Eco-Bags founder and author of the new BK book The Magic of Tiny Business; on what behind-the-scenes things authors do to most effectively market and sell their books.
Steve Piersanti briefed us on his transition next year from being CEO of BK (which he founded in 1992) to concentrating full time as an editor, which he has done the entire time he's been CEO. Steve and BK author/board member Ed Frauenheim also informed us about (and Ed led a breakout session on), a potential book about "The BK Way." BK sales and marketing executive Kristen Frantz spoke about the company's move earlier this year in which all titles are now sold and marketed through the industry-leading company, Penguin Random House Publisher Services (PRHPS).
Huge kudos and appreciation to the retreat committee for all of their work before and during the retreat: BK authors Karen Phelan, Sharon Rowe, and Marilee Adams, along with the new BK Authors coordinator, Christél Fairchild. Another driving force was BK Authors President Emily Axelrod, who spoke about the planning for next year's marketing workshop in San Diego. (I recently wrote about the 2018 workshop.)
Karen and Sharon led most of the full group activities. Although I approached it semi-kicking-and-screaming, I especially enjoyed Sharon's fast paced Saturday morning improv session. She was also the MC for Saturday night's talent show, always a retreat highlight, where we witnessed a different side of the participants, through their singing, dancing, storytelling, and more. BK author Rob Jolles, a licensed auctioneer, hosted Friday night's auction, which raised a considerable amount of money for the Berrett-Koehler Author's Scholarship Fund. (I recently wrote about Rob's new book Why People Don't Believe You…Building Credibility from the Inside Out.)
To learn more about the BK authors and others who participated, here are links for each participant: