The Power of Serendipity at the 2018 Washington Writers Conference
May 16th, 2018
There are fewer barriers today to writing and publishing books than ever. But the process can still be daunting and intimidating, especially in finding an agent and then working with a publishing house, as opposed to self-publishing. That's where there is value in events such as the recent 6th Annual Washington Writers Conference, at the College Park Marriott Hotel and Conference Center in College Park, Md. Besides ample opportunities for networking and learning about craft, many people also registered for brief "pitch sessions" with agents.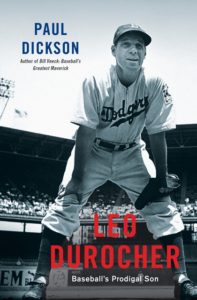 Spending an entire day learning from and interacting with writers is exhilarating, and an extended serendipity opportunity. For instance, I met novelist Melissa Scholes Young, who teaches in the Department of Literature at my undergrad alma mater, American University, and one of the panelists for There's Always a First Time: Debut Authors Across Genres and Publishing Paths. I connected with Melissa on social media after she was interviewed by Deborah Kalb, for Deborah's wonderful Book Q&As blog, about Melissa's debut novel Flood. Deborah had earlier interviewed me for both of my books.  (And overall kudos to conference chair Jenny Yacovissi, who moderated this session.)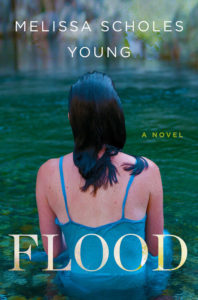 I met another panelist at that session, Paula Tarnapol Whitacre, earlier in the day when we were sitting at the same table. Paula found her agent through a previous Washington Writers Conference pitch session. Having seating for the sessions (panels, individual speakers and lunch) at round tables facilitated networking, more so than if everyone had been sitting in chairs in long rows. At lunch I met two panelists, Meg Eden and Kathy MacMillan, who were doing a later session, Through the Wormhole: Debut Sci-Fi Authors Tell All. I also met, at another table, Delancey Stewart, who had been on the first panel of the day, Writing a Page-Turner.
Bob Schieffer of CBS News was a revelation as keynote speaker, promoting his recent book Overload: Finding the Truth in Today's Deluge of News, which Jenny Yacovissi reviewed for Washington Independent Review of Books, the producers of this event. I also enjoyed hearing novelist Alice McDermott in conversation with Tayla Burney. (In the posts Learning and Networking at Books Alive and Books Alive Conference Recap: Part Two, I wrote about McDermott, Deborah Kalb, and others who participated in the first conference, in 2013, when it was called Books Alive! The conference changed its name this year.)
Other highlights included panelists I had not been previously familiar with, such as Stewart's fellow panelists E.A. (Ed) Aymar and Art Taylor; and someone I've known for many years, the super-prolific Paul Dickson, who was promoting his recent book Leo Durocher: Baseball's Prodigal Son. It was also nice to catch up in the hallway with my longtime friend and former USA TODAY colleague Tim Wendel, who was moderating a panel I did not attend, Channeling Climate Change: The Tip of the Iceberg. Tim is a prolific author whose latest book is Cancer Crossings: A Brother, His Doctors and the Quest for a Cure to Childhood Leukemia.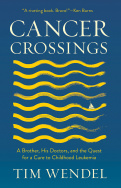 There were many solid tips in the first session of the morning, Book Promotion for Authors, by literary agent Katharine Sands, of the Sarah Jane Freymann Literary Agency. (Also, check out the recent interview with Sands by Estelle Erasmus.) And participants could also engage with many panelists and speakers doing book signings at the table of this year's book vendor, Busboys and Poets Books. The spot was also a convenient place to network with other participants. And recognizing the power of food and coffee/tea, the organizers had plenty of it available all day, not just during lunch. Definitely a welcome perk.
I suspect that for many of the attendees, the driving force was the opportunity to engage with agents. In the Review's concise wrapup of the conference, "That's a Wrap!," Julia Tagliere writes about the "perpetual-motion machine that is the agent pitch room, which ran a continuous cycle of five-minute pitches throughout the day, with just a break for lunch. The logistics of scheduling three to four pitches each for 150 attendees with 15 agents over seven hours demands a cross between military precision and artful choreography."