A Mini-Guide to Peter Drucker's Writings on the Future
December 9th, 2015
Many of Peter Drucker's books include references to future-oriented topics. There is a four-page selected reader's guide to these writings in my book Create Your Future the Peter Drucker Way. I've adapted that section for this streamlined guide to some of the books that will help you navigate the future most successfully: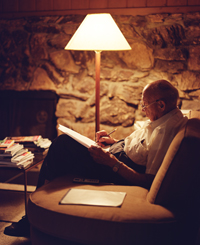 The Age of Discontinuity: Guidelines to our Changing Society (1969): This is about the broad changes Drucker identified that were happening in society at the end of the turbulent decade of the 1960s, as exemplified by the title to Chapter 1: "The End of Continuity."
The Drucker Lectures (2010): The final chapters are "The Future of the Corporation," Parts 1-4, from lectures given in 2003 at the Claremont Graduate University.
…
Read More