Jay Maharjan Q&A on Drucker, Entrepreneurship & the Conceptual Age
June 7th, 2013
My post today is a Q&A with Jay Maharjan, author of the new book Winning Lessons for Entrepreneurs in the Conceptual Economy. He started the @4entrepreneur initiative in 2007, and is also the co-founder of Venture Loft. He is the Nevada statewide leader for the Startup America partnership.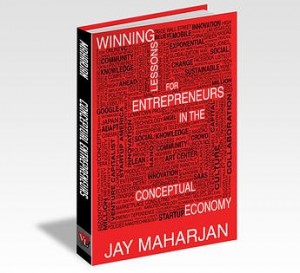 Can you briefly explain what the conceptual age involves, and what the role of entrepreneurship is within that?
The knowledge economy brought about tremendous industrial discipline in the way enterprises were formed, scaled and sustained. We are seeing a fundamental shift in the way the knowledge economy is transforming into a more collaborative economy led by creative entrepreneurs.
…
Read More