WorldFuture 2016 Preview, Part 3
July 20th, 2016
For my third and final preview post about the fast-approaching WorldFuture 2016, marking the 50th anniversary of the World Future Society, I'm focusing on the segment in which I'll participate, the Unconference. It will be held this Saturday morning, July 23rd, from 8:00-9:30 AM, when I'll facilitate a discussion on the future of leadership.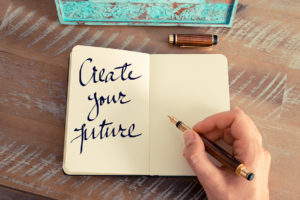 Because of the format, I won't get to listen to any of the other discussions, which all look interesting. I'm unfamiliar with the other discussion leaders, other than my fellow Berrett-Koehler author Laura Goodrich, whose topic is Creating a Mindset for Change.
But I hope to meet as many of my fellow discussion leaders as possible over the course of the weekend, and perhaps collect some handouts for future reference. Along with Laura's, here are some of the 27 unconference sessions that look particularly promising:
Creating a Global Consensus for a Shared Future: Claire Nelson, Futurist, Sustainability Engineer, Story Teller, The Futures Forum
The Financial Future of Digital Entertainment: Joseph Micallef, Keynote Speaker & Author, Joseph V Micallef, LLC
Fintech: Mali Marafini, Strategic Advisory Corporate Tech Ventures, Partnership Ecosystems
4D Printing: The 4th Dimension Time: Paul Tinari, CTO, JOOM3D.COM Technologies Inc.
The Future of Diversity and Inclusion in Health Service and Policy: Hassan Tetteh, Adjunct Professor of Surgery, Howard University
The Future of Elections: Lois H Neuman, PhD, Consultant, lhneumanconsultants
Futurist Strategies To Make Work Work: Heidi Alexandra Pollard, Chief Empowerment Officer, UQ Power
Mindfulness: A Future Without Judgment: Evan Faber, Futurist in Residence, The World Future Society
What Does Singapore Know That You Don't: Wilson Wong, Head of Insight and Futures, Chartered Institute of Personnel and Development, UK
What is a Robot-Ruled Earth Like?: Robin Hanson, Associate Professor,  George Mason University
While I expect the discussion in my Future of Leadership session to be wide-ranging, I'd like to touch on such areas as mindset, growth, collaboration, vision and identity. And I'm looking forward to learning a lot about many new subjects the entire weekend. Hope to see you then!