World's Coolest Position Title: Google Public Policy Fellow
March 6th, 2018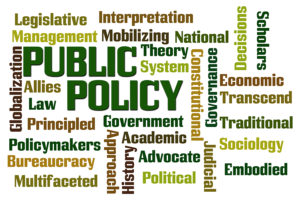 Illustration credit: Bigstock
There is a concise overview of the Google Public Policy Fellowship program, and the 10th anniversary of ALA's involvement in it, in the recent ALA District Dispatch post "2018 Google Policy Fellowship applications now open," by Emily Wagner. Emily is the assistant director of knowledge management and communications at the ALA D.C. office, and last year she and the 2017 ALA Google fellow, Alisa Holahan, participated in the 20th Special Libraries Symposium, which I produced for the class I teach at The Catholic University of America Department of Library and Information Science.
Through Alan Inouye's good graces, a number of previous ALA Google Public Policy Fellows have also participated in the symposium in earlier years (as has Alan); including Gwen Glazer of New York Public Library, who was recently featured in the Wall Street Journal article "Stuck in a Reading Rut? How to Create New Book Habits," Derek Attig, Director of Career Development, Graduate College, University of Illinois at Urbana-Champaign; and Johnna Percell, Librarian, Outreach + Inclusion Department, D.C. Public Library. In 2015, Johnna wrote the District Dispatch post "So, what does a Google Policy Fellow actually… do?" Last August Alisa Holahan contributed "My experience as a Google Public Policy Fellow."
As Google describes it in its Program Overview, "Fellows will have the opportunity to work at public interest organizations at the forefront of debates on broadband and access policy, content regulation, copyright and creativity, consumer privacy, open government, government surveillance, data security, data innovation, free expression and more." The program is open to "undergraduate, graduate, and law students interested in Internet and technology policy." Other Policy Fellows will be placed at such "host organizations" as the Electronic Frontier Foundation, Reporters Committee for Freedom of the Press, and the Mercatus Center at George Mason University.
This is a terrific opportunity to spend the summer doing substantive research, and interacting with interesting and important people, on topics that matter. Good luck with your application!